F&B ID, company that holds all brands in Food & Beverage business pillar of Kawan Lama Group, launched its fifth brand in December last year, namely Go! Go! CURRY – Genki no Minamoto (GGC). Located at Living World Alam Sutera, GGC's first store is also F&B ID's 500th store. GGC is ready to indulge Japanese food lovers in Indonesia through various full-of-taste curry menus, with Authentic Japanese Chicken Katsu Curry as its signature menu.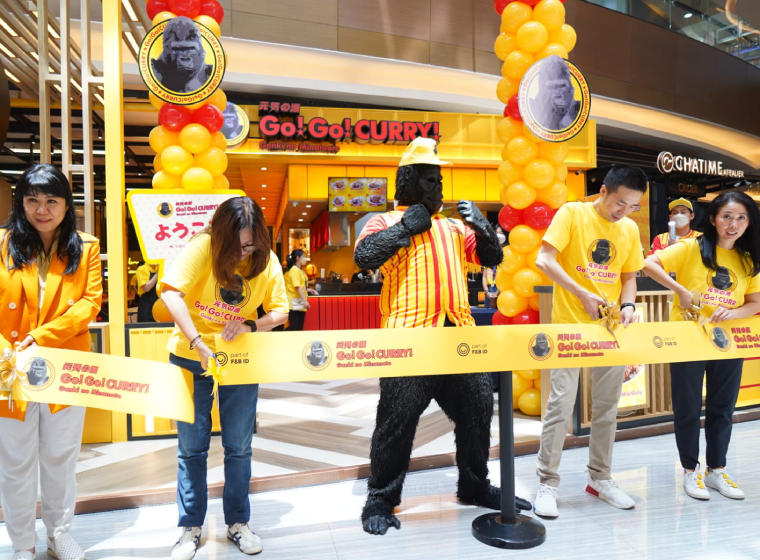 Go! Go! CURRY - Genki no Minamoto is a restaurant that presents 'authentic curry from Kanazawa, Japan' founded by Hirokazu Miyamori in 2003. Go! Go! CURRY - Genki no Minamoto name was inspired by the word "go", which in Japanese means "five". Hence "Go Go" means "five five (55). The number 55 was inspired by the back number of Hideki Matsui, a Japanese baseball legend, who is Miyamori's idol. Moreover, Matsui is also a person who is full of genki spirit, meaning he is vigorous, being source of inspiration, and spreading happiness. While "curry" is its main menu.
Authentic curry from Kanazawa that is offered by GGC is different from other curries. Thick texture, dark color, strong aroma, also sweet and savory taste. Moreover, the curry cooking technique of GGC is unique, because the curry goes through 55 processes and 5 hours to cook before being served to customers.
GGC also introduces Gorilla named GO-RRY "GOrilla cuRRY" as its logo and mascot. The reason behind choosing Gorilla because of its huge posture that depicts the big portion of GGC menu, one even achieves 2.5 kgs. Gorilla is also believed as the symbol of strength and intelligence.
Alvin, a Gorry-Gank (GGC enthusiast) shared his experience enjoying GGC, "This was the first time I ate curry served in unique plate, which was stainless steel, with thick curry, darker color, and authentic curry taste. Its portion and menu wide-selection make me want to try all of them. My favorite is Chicken Katsu Curry. Giving more taste, the Japanese pickle (fukujinzuke) as complementary menu made the food more delicious."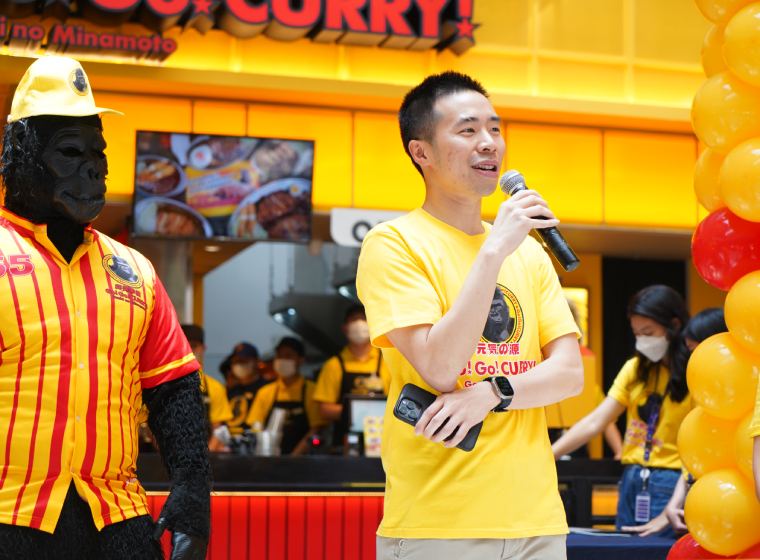 Devin Widya Krisnadi, Business Director of PT Foods Beverages Indonesia (F&B ID) stated, "The journey of F&B ID started in 2011 by presenting Chatime, followed by Cupbop in 2016, Gindaco in 2018, then in 2019 we offered experience of enjoying premium tea drinks through Chatime Atealier. In 2022, we wanted to bring in memorable experience through curry which is known as comfort food for Japanese people, to Indonesia through Go! Go! CURRY - Genki no Minamoto, or usually called GGC. For the menus, we use authentic curry taste from Kanazawa, Japan. The cooking technique and store concept are also similar, ensuring customers can enjoy GGC just like in the originated country. Besides as the fifth brand of F&B ID, the opening of GGC also marked the 500th store of F&B ID Indonesia. Hopefully GGC can bring genki spirit and simple happiness in the daily living of Indonesian people, aligned with the purpose of F&B ID and GGC."